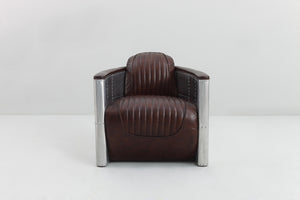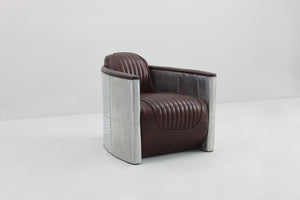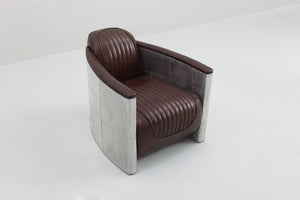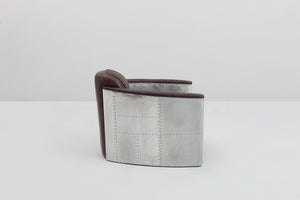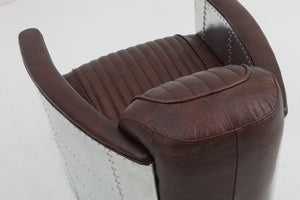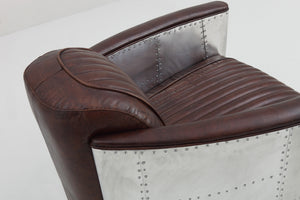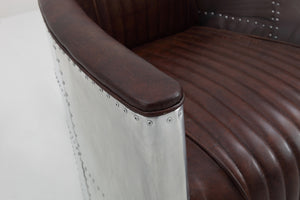 OVERVIEW
Reminiscent of classic military aircraft, the Hawker displays a certain strut. Premium, top-grain Brazilian leather upholstery combined with aluminum-wrapped sides with rivets, showcases a cool-as-heck flyboy look.
FEATURES
Covered in semi-distressed, top-grain, Brazilian leather in Rust Brown
High-density foam cushioning
Aluminum wrapped sides in a vintage finish
Stainless steel rivets
Fully assembled
NOTE
Authentic, high-quality leather has natural variations in color and pattern and develops a vintage patina with regular use. Natural oils that your body produces, dust, dirt, sunlight, and scratches, all contribute to the natural sheen in the surface of leather and are prized hallmarks of genuine, less-processed leather.
LINE DRAWING