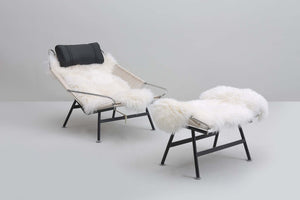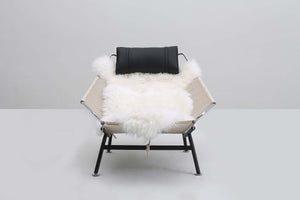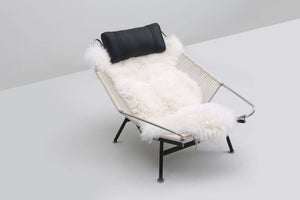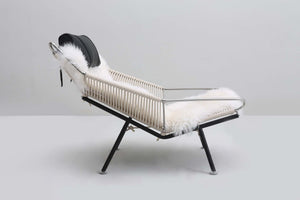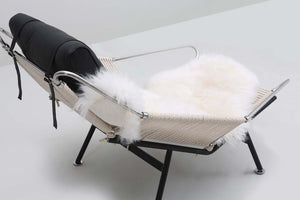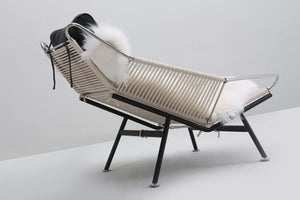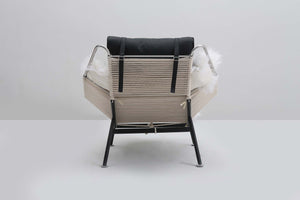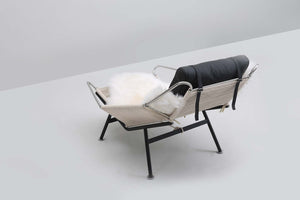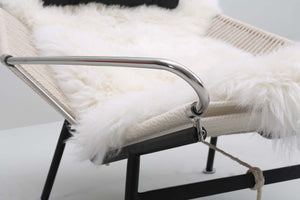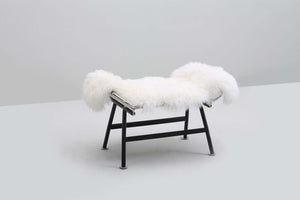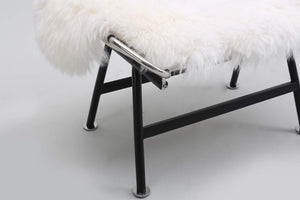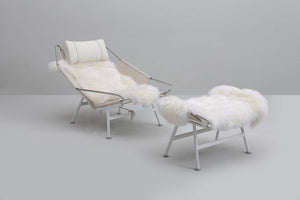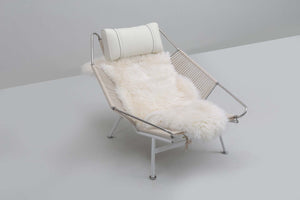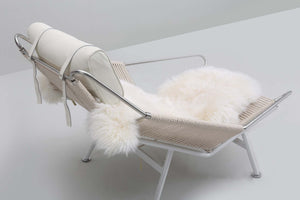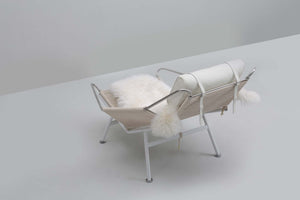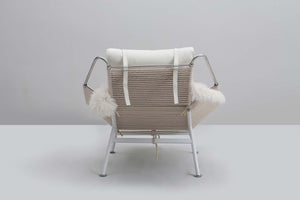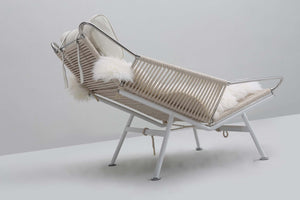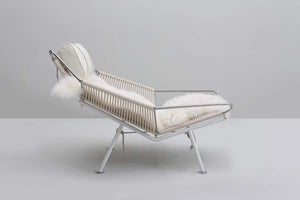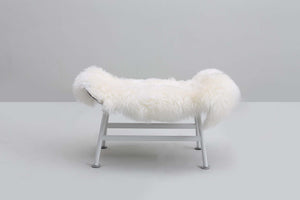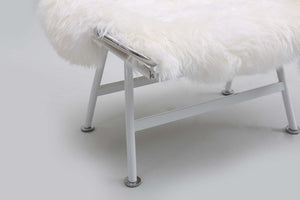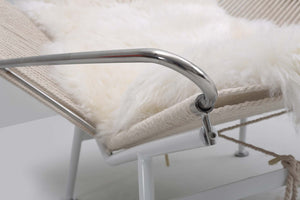 Flag Halyard Chair & Ottoman
OVERVIEW
A high-end reproduction of the Danish masterpiece, the Flag Halyard is a chair for the design connoisseur. An Italian leather pillow and long-haired Australian sheepskin throw add elements of design and comfort. A low, wide stance ensures cradle-like coziness for long sessions of lounging.
FEATURES
Italian leather pillow
Stainless steel base
Long haired Australian sheepskin throw is included
Matching ottoman is included
NOTE
This item is not manufactured by or affiliated with the original designer(s) and associated parties.
LINE DRAWING