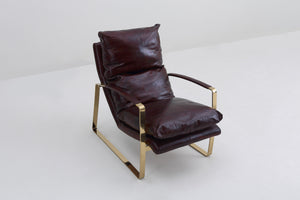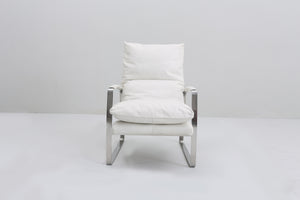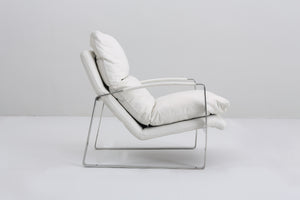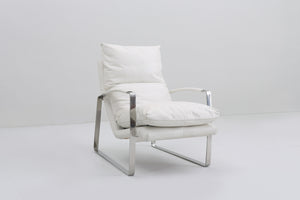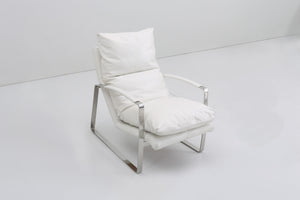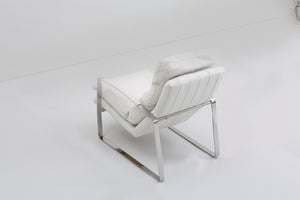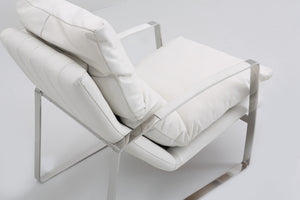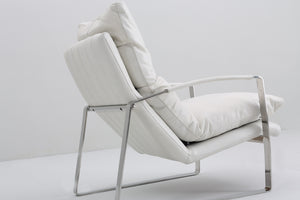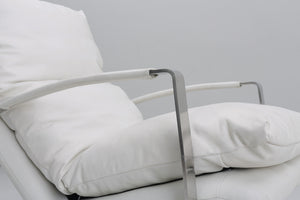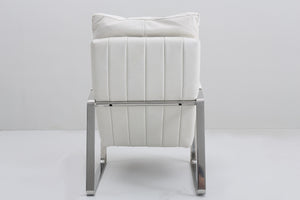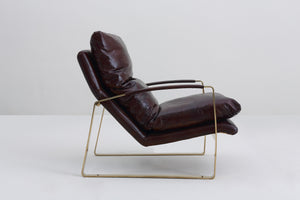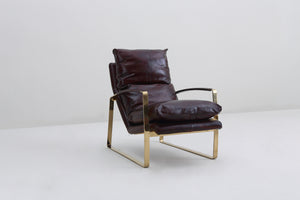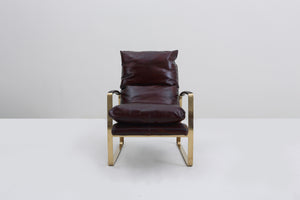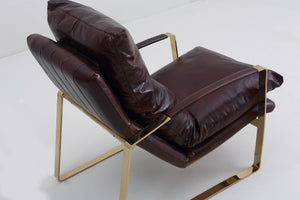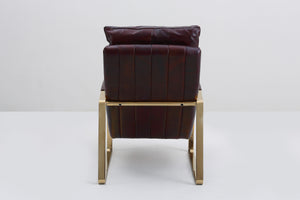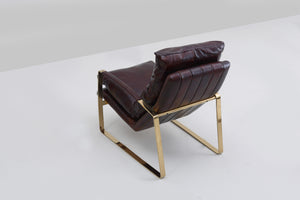 Amaya Lounge Chair - Stainless Steel
OVERVIEW
Sink your senses into the Amaya Lounge Chair. A perfect example of timeless, modern industrial design, the Amaya is covered all over in top-grain Brazilian leather. Ultra-comfortable, duck feather filled cushions pad a sleek, high-back stainless steel frame that's at the perfect angle for repose.
FEATURES
Upholstered completely in premium, top-grain, Brazilian leather
Stainless steel frame with brass or polished finish
100% duck feather fill in seating
High-density foam padding on frame
Leather-wrapped armrests
Hand-stitched horizontal accents on rear
Fully-assembled
NOTES
Authentic, high-quality leather has natural variations in color and pattern and develops a vintage patina with regular use. Natural oils that your body produces, dust, dirt, sunlight and scratches, all contribute to the natural sheen in the surface of leather and are prized hallmarks of genuine, less-processed leather.
LINE DRAWING