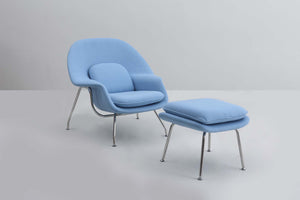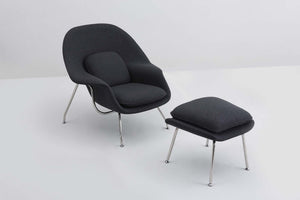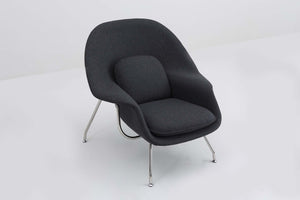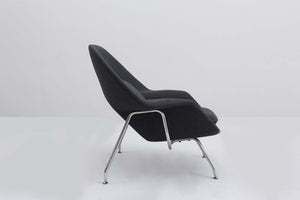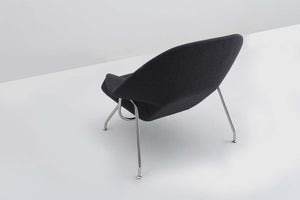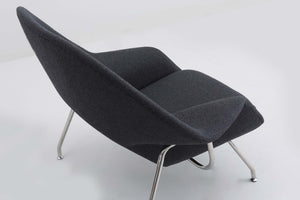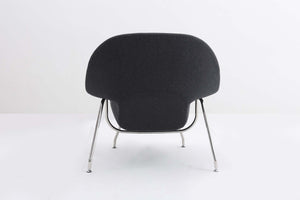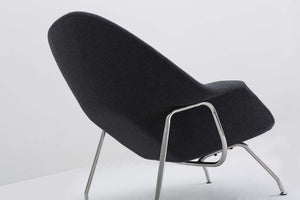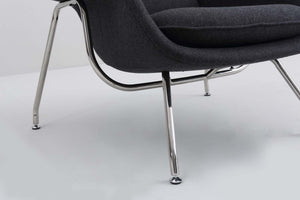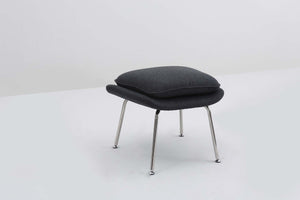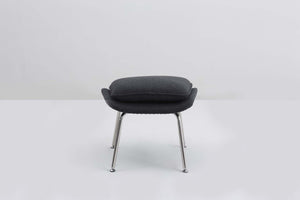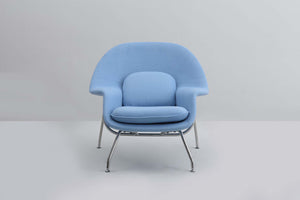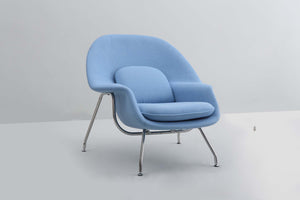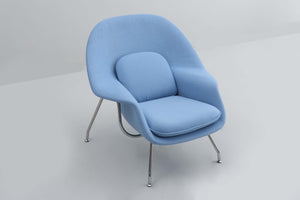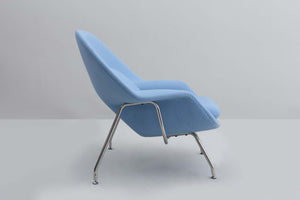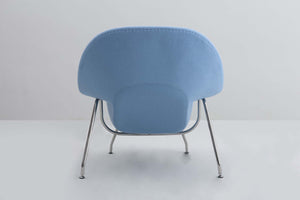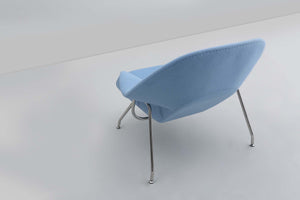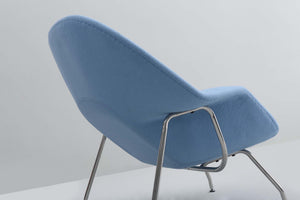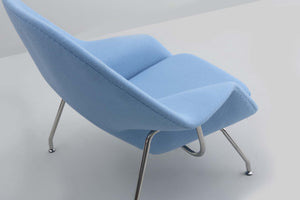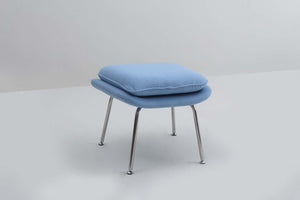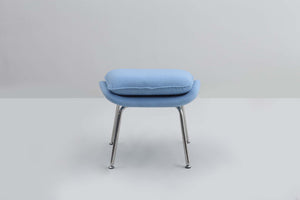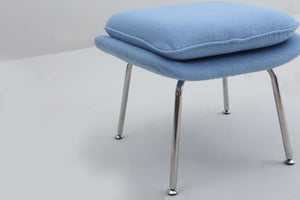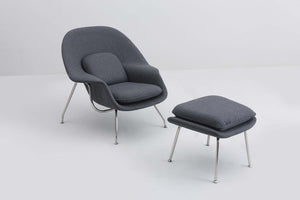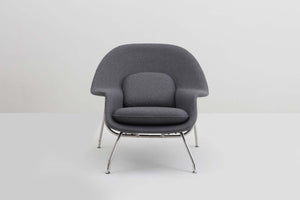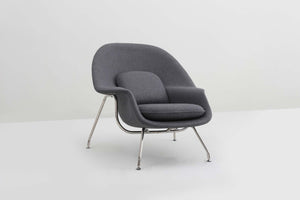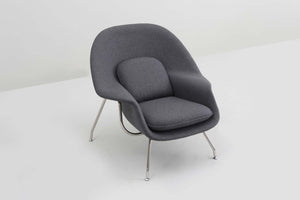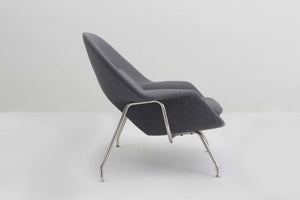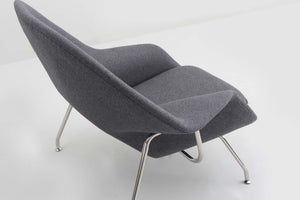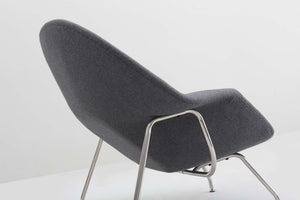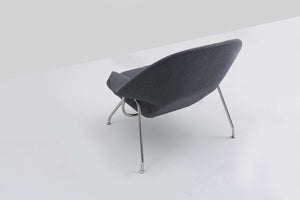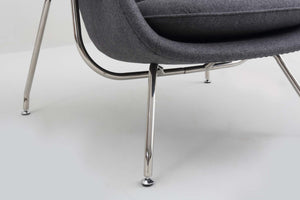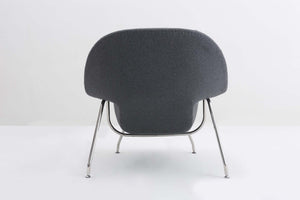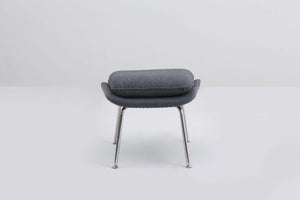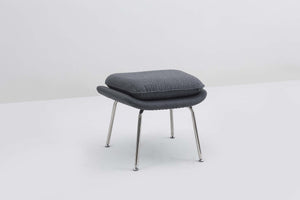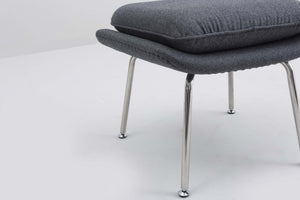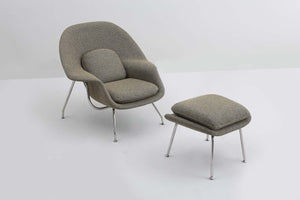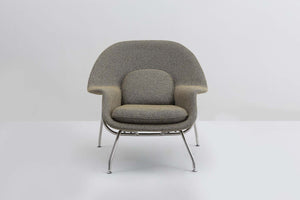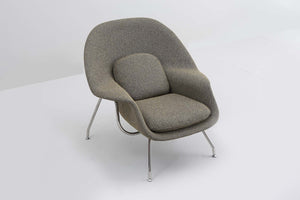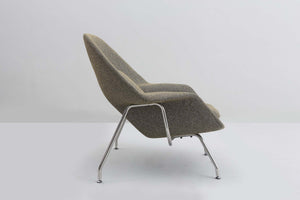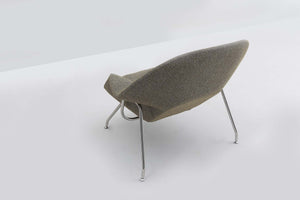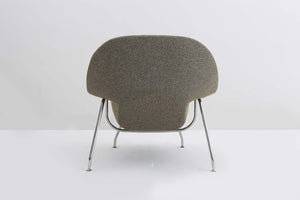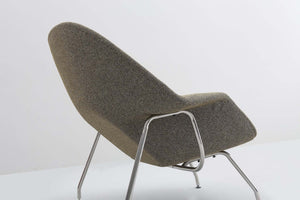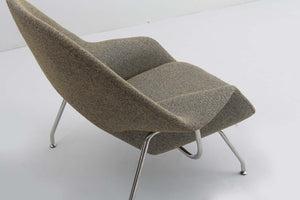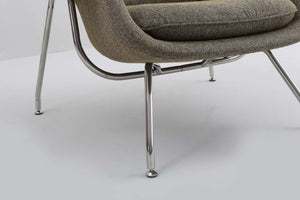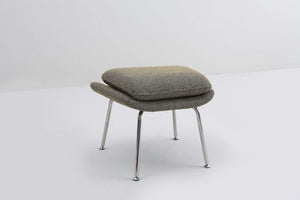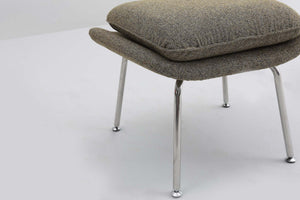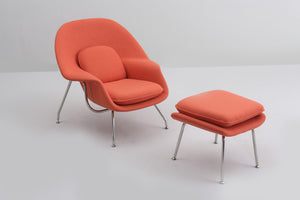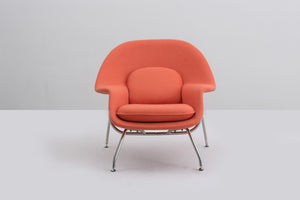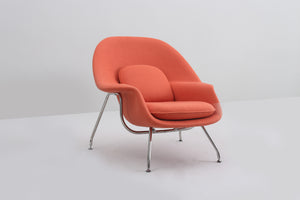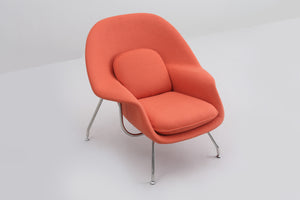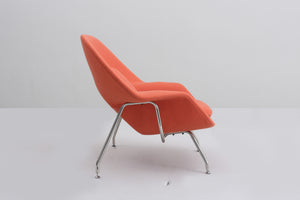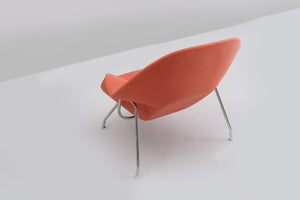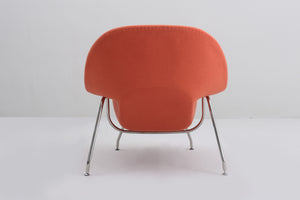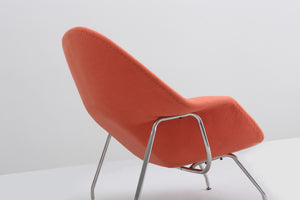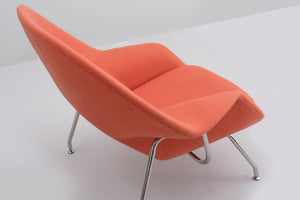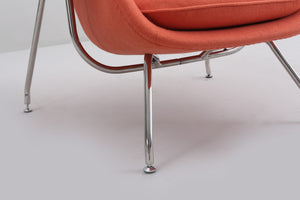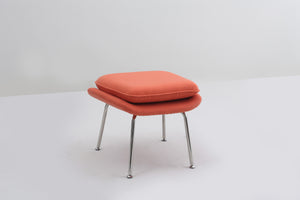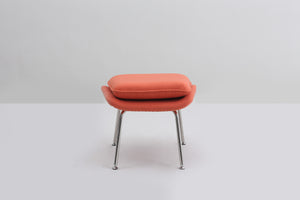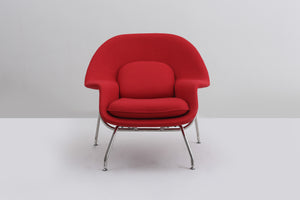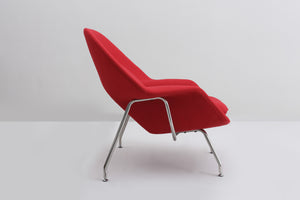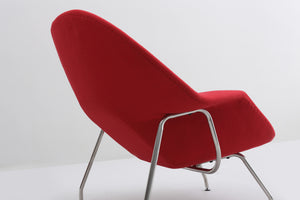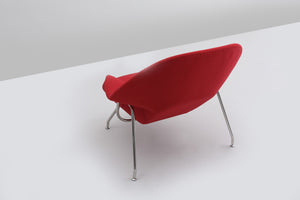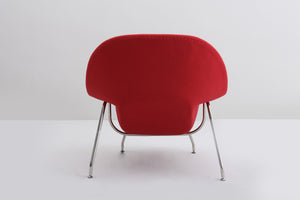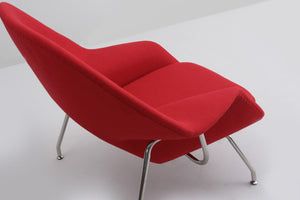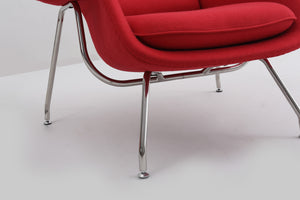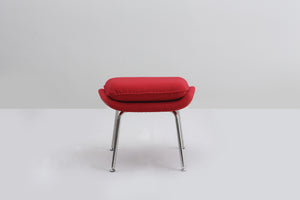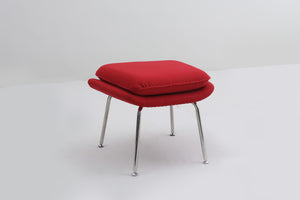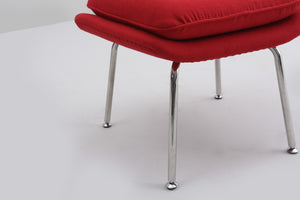 OVERVIEW
A reproduction of the classic design, the ever-popular Womb chair is imaginative and organic. The cocoon-like shell envelopes you, and a tilted backrest and indented arms ensure comfort for repose.
FEATURES
Wool upholstery in a variety of colors
High-density foam cushioning
Polished stainless steel
Fiberglass shell
Includes matching ottoman
Fully assembled
NOTE
his item is not manufactured by or affiliated with the original designer(s) and associated parties.
LINE DRAWING